As an optimal medium of self-dramatization, Instagram is unbeatable. No Sorority that is proud of its members can do without its own account. And usually, the individual members maintain their own personal Instagram appearance. The young women, or so it seems at least, have understood very well that there is a direct connection between the freedom of movement of their pictures and the number of their followers.
Before the Instagram hype, many sororities were already active on Tumblr. There, too, photos in tight bikinis or wide-cut evening gowns play an important role. Here, however, besides the positive self-dramatization, there are many references to forced adventures: Bungee jumps, parachute tandem jumps or jumps from high rocks into the water are recurring motifs here. I assume that these are often some kind of initiation rites.
And there are the obvious hazing motifs: a girl stands in a blizzard, dressed only in a skimpy bikini, with her hands up in the air to form the symbol of her sorority with her fingers. Many of the young women can be seen to be ashamed of the outfit in which they were photographed and only involuntarily pose so freely.
However, especially with the winter pictures, it is striking how unimaginative many of the motifs are. The more or less subtle eroticism of the summer photos gives way to yawning boredom. Many of the girls are little more than small dark spots in a wide winter landscape. Or they can only be seen on their backs. They are buttoned up to the top, and often little more than the face of them is visible. Snow goggles or hoods do the rest.
It can be warm outside even in winter, especially when the sun is shining and it is reflected by the snow, so that some people even stretch out on deckchairs. And a walk with your bare feet through the snow stimulates the circulation and usually makes your feet hot rather than cold. There are many different ways to play with sensual poses and situations, even in winter, and thus to stand out from the monotony of meaningless portrait pictures. Unfortunately, this does not come out on the tumbler photos of the different sororities.
Because I was a bit disappointed by the selection of winter photos on Tumblr, I once looked for alternative snow photos on my provider Shutterstock, quasi the winter equivalents to what the sororities post as a matter of course in summer. This is what came out of it: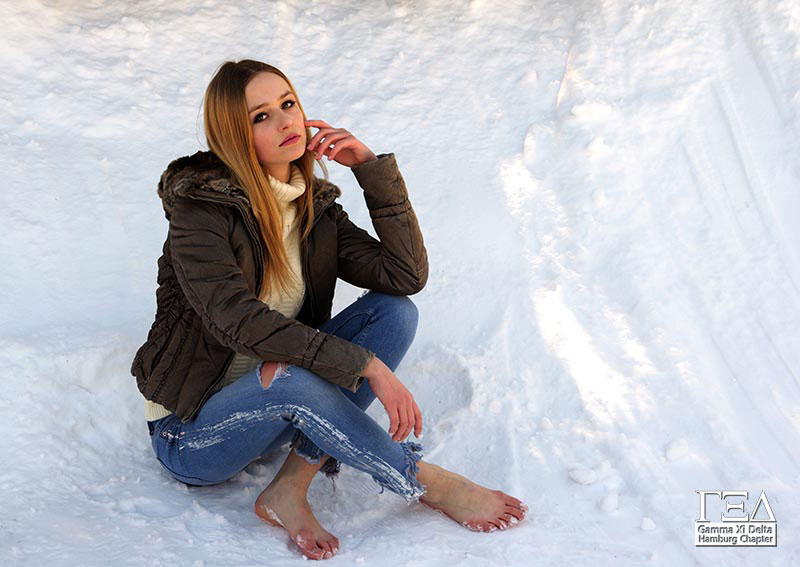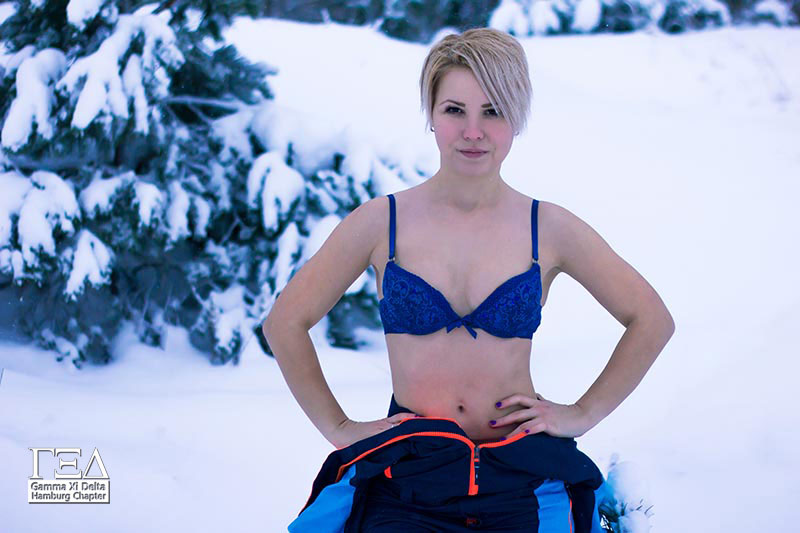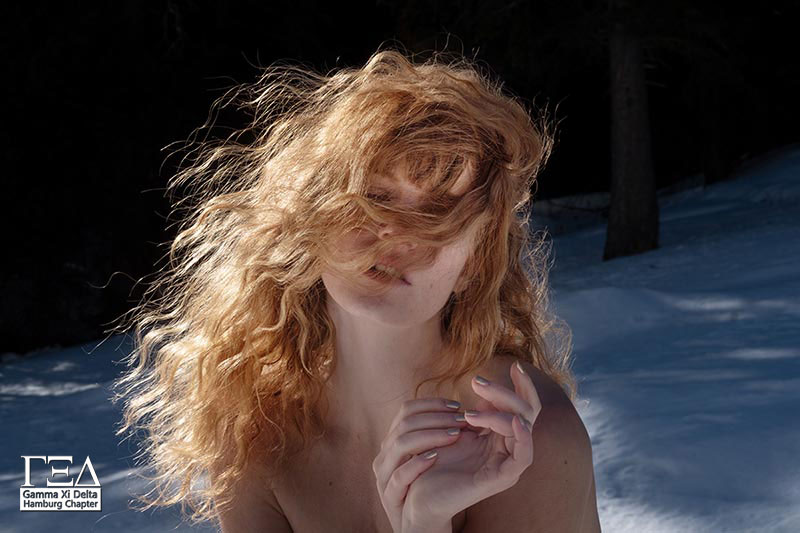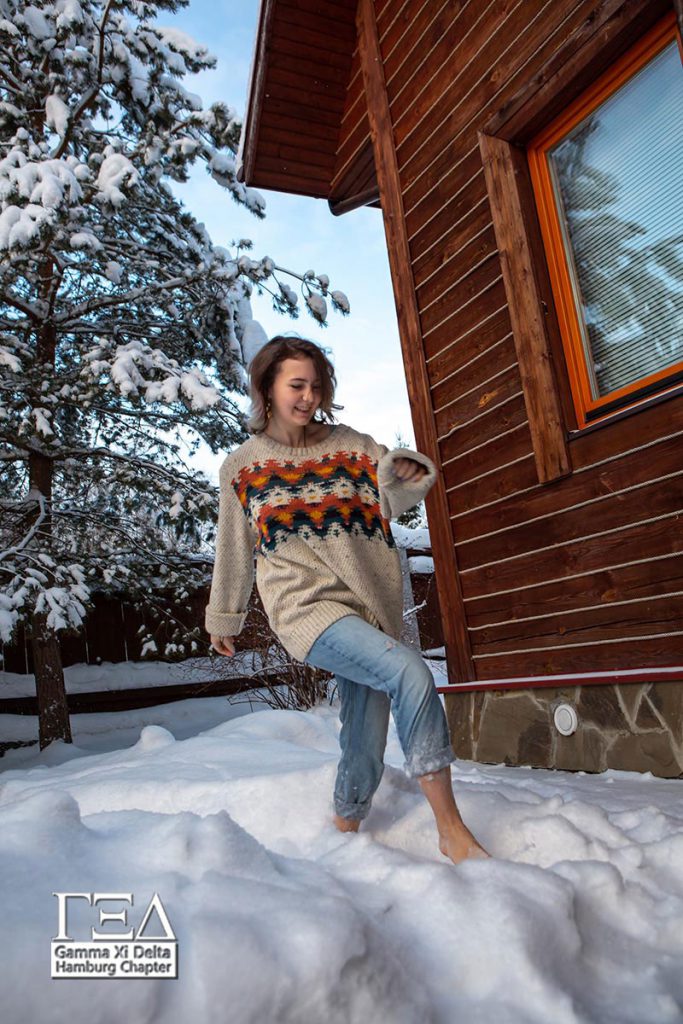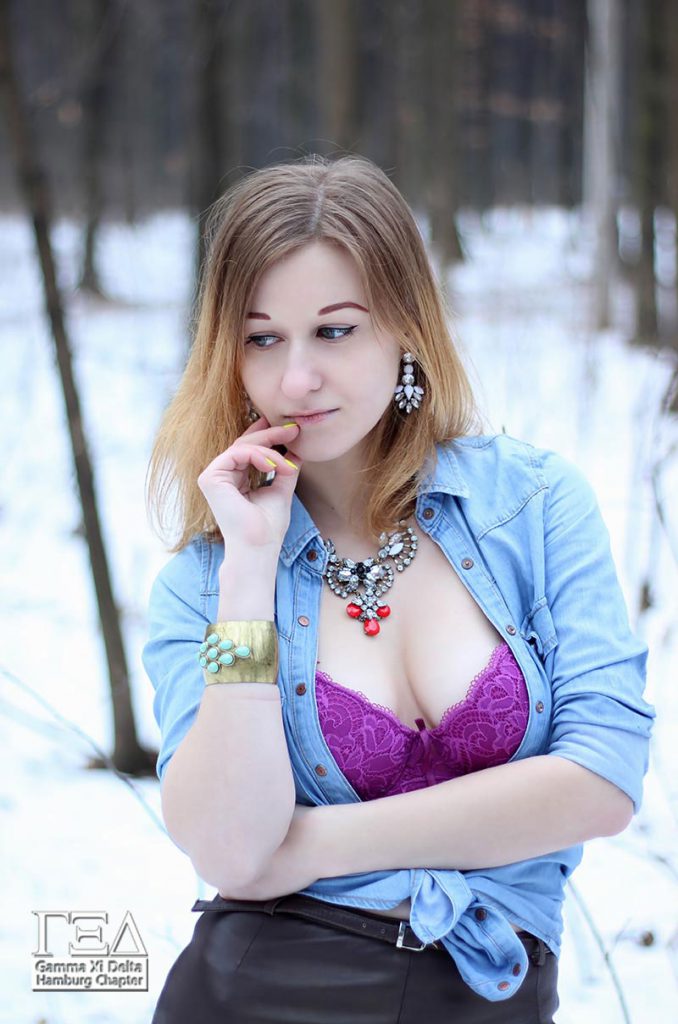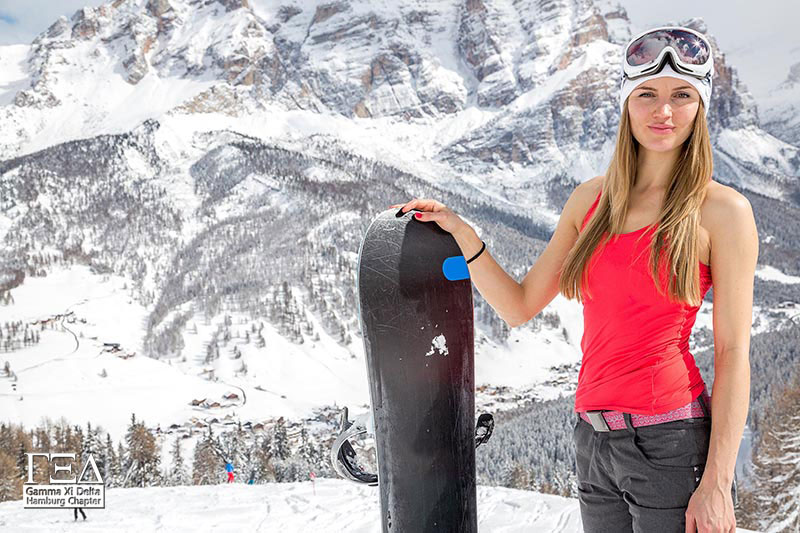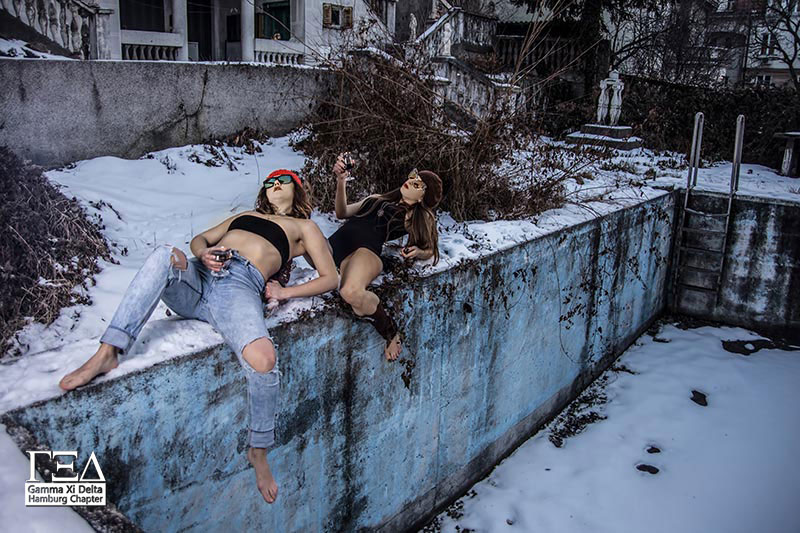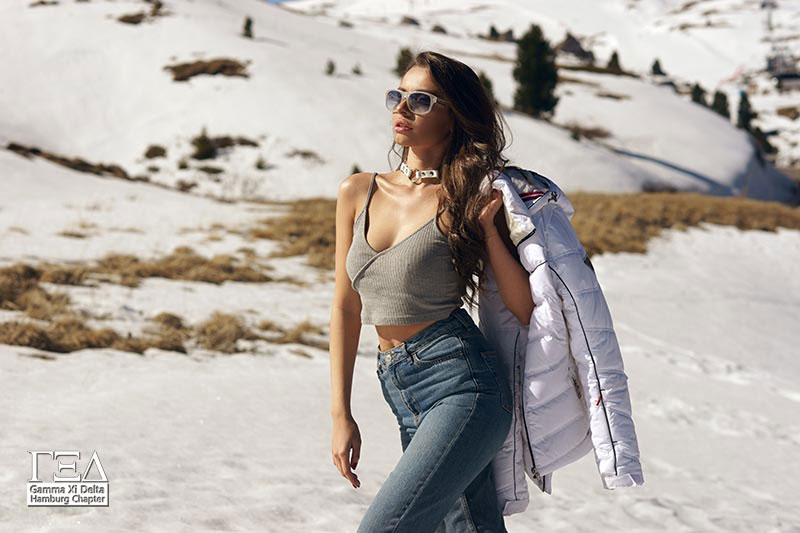 Sorority winter pictures collected on Tumblr can be found on our blog https://www.tumblr.com/blog/gxd-winter